PEN begins Japanese language class
(December 16, 2010)
Pax Earth Nepal begins Japanese language class at its Secretariat from December 16, 2010. Amid an informal gathering, President Sujan Koirala, Secretary Manohar Sapkota, Treasurer Bal Gopal Shrestha, Members Harihar Sapkota, Laxman P. Neupane and Bijaya Thapa and prospective members Nagendra Shakya, Sachin Koirala and Badri Sigdel marked the beginning of the class by a great applause.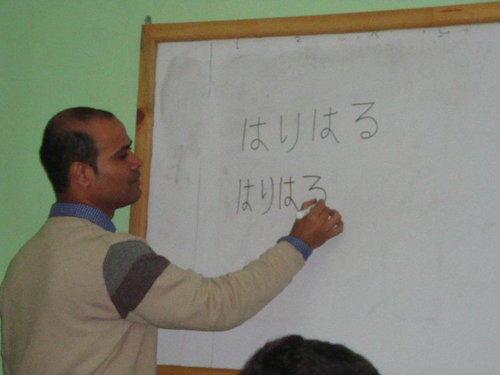 Running of a Japanese class has been a long awaited project and recently been implemented with an initiation by Laxman, Bal Gopal and Nagendra. At present, we are capitalizing the knowledge and ability of Manohar in learning the language. Under the leadership of teacher: Manohar, students: Sujan, Bal Gopal, Laxman, Nagendra, Bijaya, Harihar, Badri and Sachin have been learning Japanese language. Every member is highly motivated and enthusiastic for learning the language. The timing has been set for 6.30pm to 7.30pm three days a week during Monday to Thursday (which is subject to change according to the load-shedding schedule).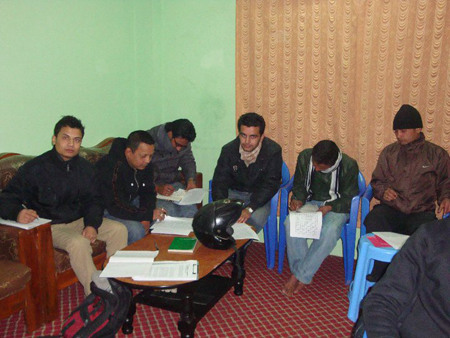 Since we are running the language class in our own Secretariat, we are happy to be at Pax Earth's home. We expect to communicate in Japanese language when our friends from Japan will visit Nepal in future. We firmly believe that this effort will ease the communication between the members of PEN and PEJ and also enhance friendship, cooperation and understanding in the days ahead.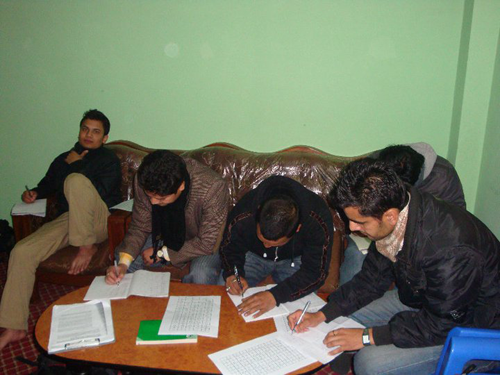 We have stepped into this great new journey and highly expect the supports and encouragements from our friends from Japan and also from the Shoyu Club.