Pax Earth Nepal Vice President Mr. Shreebatsa Basnyat including Joint Secretary Mr. Guna Raj Pyakurel, Joint Treasurer Mr. Dipendra Dangol and Founder Member Mr. Prem Shah took part in "Books Distribution program" organized by Kantipur Open Rover Crew in cooperation with Nepal Scouts District Headquarter, Pax Earth Nepal, Make-a-Wish Foundation, Nepal Bal Geetanjali Scout Troop, Xavier International Scout Troop and The Insight Vision School.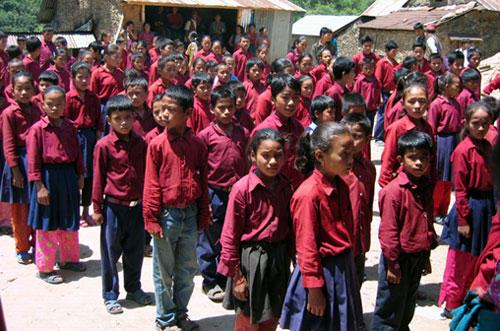 The program was held at Thulo Thakani Lower Secondary School, Patri Bhanjyang, Sindhupalchowk, Nepal on 13th June 2009. PEN members offered some exercise books as well as provided technical supports for the programme.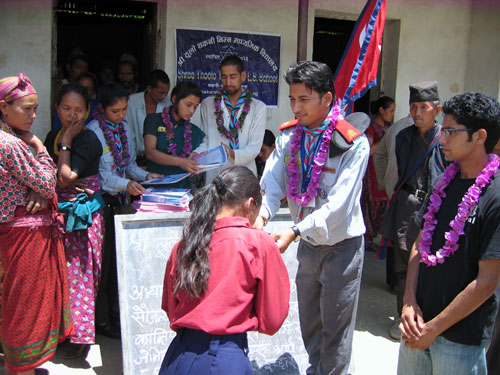 Chairperson and executive member of school management committee, principal, teachers, guardians and students were present on the occasion. We were quite amazed by the huge welcoming programme, reception and the hospitality. We were welcomed with tika (red powder on forehead) and mala (flower garland). The program was coordinated by Mr. Basnyat.