As a continuation of monthly Toastmasters (TM) program, Pax Earth Nepal conducted its 5th Edition of Pax Earth Toastmasters on Saturday 11th July 2009 at Mrigasthali, Pashupati, Kathmandu in open and natural environment despite a small rainfall. The TM program was conducted during 17.30hr to 18.30hr.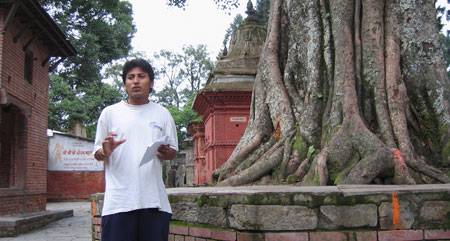 President Mr. Sujan Koirala called the Toastmasters programme to order by welcoming guests Mr. Prabhakar Acharya, Mr. Achyutam Timilsina, Mr. Sudarsan Risal, Mr. Praveen Sharpa and Mr. Rabindra Neupane and PEN members. Mr. Koirala also introduced Toastmaster of the Day Mr. Prem Shah. Theme of the day was Period of Transition and Youth Movement. Considering the present scenario of Nepal, the theme was proposed by Mr. Manohar Sapkota.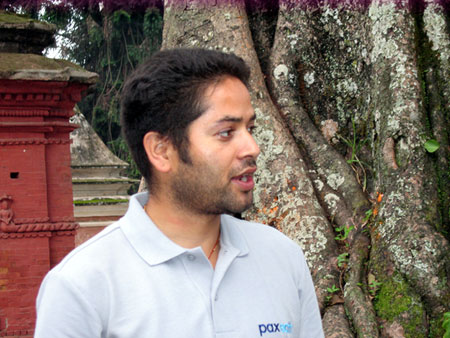 TM Prem Shah formally welcomed guests, participants and audiences as well as introduced members of the evaluation committee Mr. Shreebatsa Basnyat (Speech Evaluator), Mr. Laxman Bahadur Pahari (Grammarian), Mr. Guna Raj Pyakurel (Timer), Mr. Harihar Sapkota (Ah Counter) and Mr. Bal Gopal Shrestha (General Commentator).
He then introduced manual speakers Mr. Sujan Koirala and Mr. Manohar Sapkota. Both have presented their speech on "Period of Transition and Youth Movement." Koirala and Sapkota fully utilized 6 minutes allowed for their speech. Koirala and Sapkota highlighted the current political situation and advocated the need for urgently completing the task of drafting the constitution. Otherwise, the period of transition will remain and it will not be fruitful to anyone. Mr. Koirala vowed Pax Earth to carefully and strategically move ahead even at the time of transition. Besides, both the members highlighted the recent cases of abduction, lawlessness, impunity and differences among the political parties.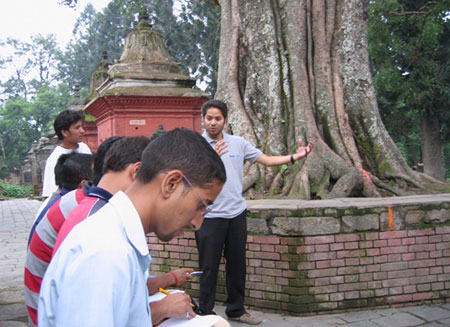 Mr. Shah was also given the responsible for Table Topic session. He selected Mr. Prabhakar Acharya, Mr. Sudarsan Risal and Mr. Prabin Sherpa as Table Topic speaker and gave topics: i, Recent case of abduction, ii. Impunity, and iii. how to be prepared in such situation? respectively. Each speaker was given 3 minutes time. Although the topics were very hard, they succeeded in grabbing the attention of the audience quite brilliantly.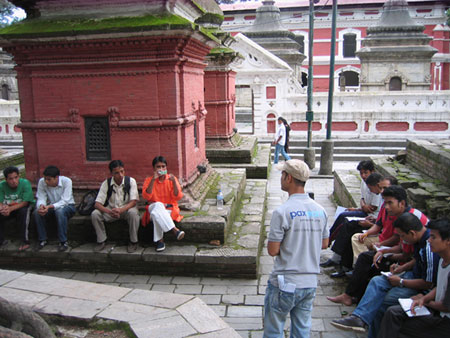 After the speech session, Timer Mr. Pyakurel, Ah-Counter Mr. Sapkota, Grammarian Mr. Pahari and Speech Evaluator Mr. Basnyat presented their reports. Then, Mr. Shrestha presented general comments on the speakers and the meeting. The evaluators were quite impressed with the improvements of speakers' presentation skills. Besides the positive points of the speakers, they have pointed out some deficiencies which can be improved.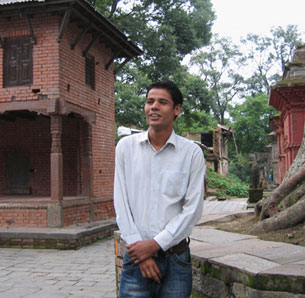 After the reports of evaluation committee members, the audiences gave a big round of applause for all five speakers as priceless rewards. TM Prem Shah returned the control of the program to President Mr. Koirala. Mr. Koirala requested guests Mr. Rabindra Neupane and Mr. Achyutam Timilsina to say a few words on today's Toastmasters. They thanked PEN for inviting them as guests and were very happy to see the progress in the speakers.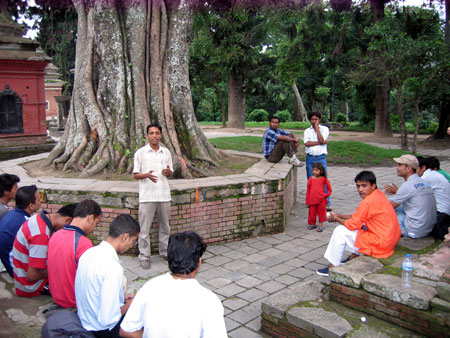 President Mr. Koirala thanked the speakers, guests, and audiences for their active participation and also appreciated the role of Toastmaster Mr. Prem Shah and all members of evaluation committee. Mr. Koirala was quite delighted with the progress and standard and congratulated Toastmasters organizing committee. In the closing remarks, he claimed that the theme of the day was most suitable theme in the contemporary political scenario of Nepal. Although 13 persons actively attended the programme, there were some persons indirectly watching and listening to the speeches.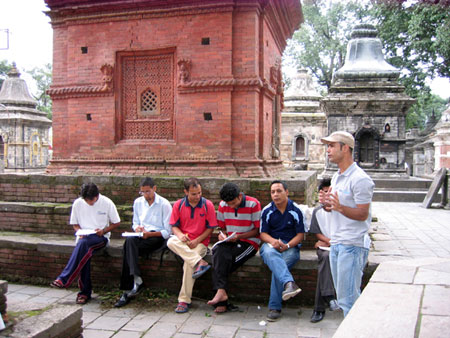 July 12, 2009, PEN, Kathmandu
Members present: Sujan Koirala, Shreebatsa Basnyat, Manohar Sapkota, Guna Raj Pyakurel, Harihar Sapkota, Laxman B. Pahari and Prem Shah (PEN), and Rabindra Neupane, Achyutam Timilsina, Sudarsan Risal, Prabhakar Acharya and Prabin Sherpa (guests).