Pax Earth Nepal (PEN) observed its 5th Anniversary organising a special function at its Secretariat Pashupati, Kathmandu on July 17, 2013.
As per the plan, the members of Anniversary Organising Committee (AOC) arrived at the Secretariat at 2:30pm. The AOC members had a plan to prepare and serve the dinner on their own. Accordingly, well-wisher Supendra Raj Bhandari and Treasurer Dipendra Dangol led the cooking team. Some members extended hands in peeling, cutting, chopping and cleaning the vegetables as well as in other tasks.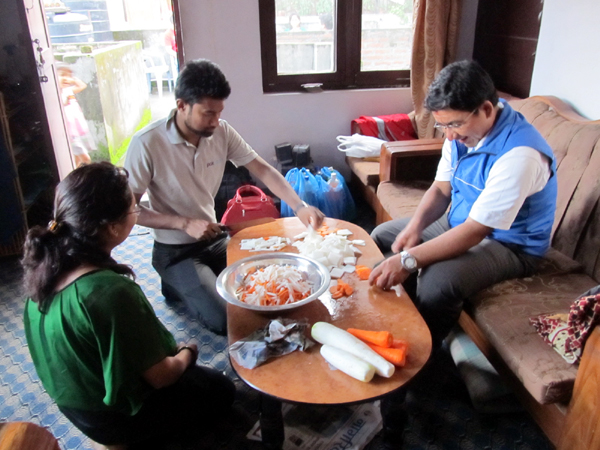 The members, well-wishers and guests started to gather at the Secretariat according to the plan. Once most of the invitees arrived, Secretary Binod P. Mainali through his welcome speech formally welcomed guests, well-wishers and members respectively. He wished for the grand anniversary celebration. He also extended best wishes for the progress and prosperity of Pax Earth in the days and years ahead. One by one, guests, well-wishers and members heartily congratulated Pax Earth and members for successfully completing five year journey and extended best wishes for the success of the organisation in the days ahead.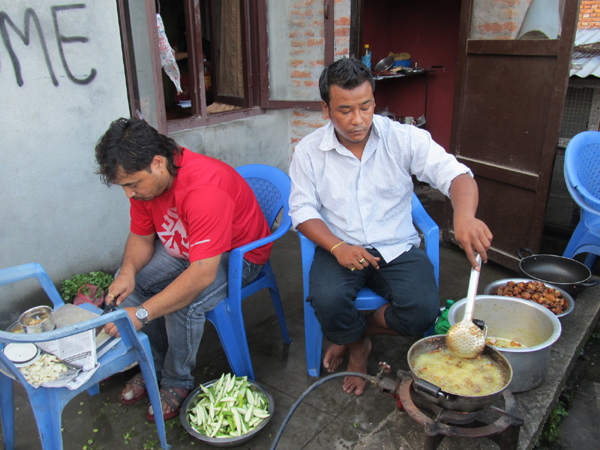 Many thanked Pax Earth for providing opportunities for serving poor and needy children of rural Nepal and learning value of life. They feel privileged to be associated with Pax Earth and endeavour to do more for the benefit of the poor and needy in the days to come. Indeed, Pax Earth has been providing ample opportunities for youths to serve poor children by involving them in educational and environmental support activities in Kavrepalanchok for the last four years. In addition, Pax Earth has been equally providing opportunities for youths to develop their leadership quality, personality and team building skills by involving them in many youth capacity development exposures and activities.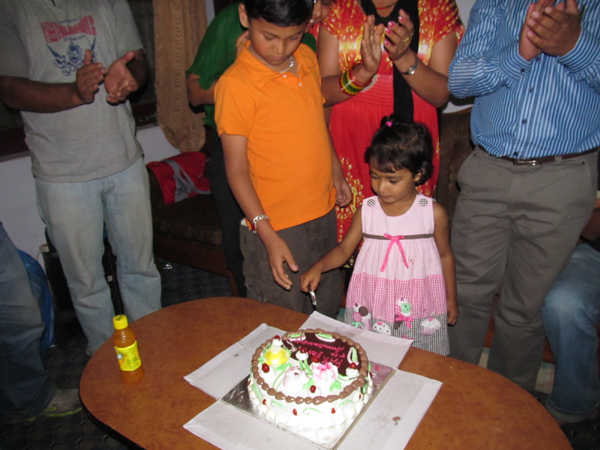 Here came the time for cutting the Anniversary cake to mark organisation entering into 6th year of founding. The youngest among the invitees, Yahvi (daughter of Hon. Member Nilambar Badal) and Dixant Kachyapati (son of Member Jamuna Siwakoti) cut the cake jointly. The room was roaring with an anniversary song. Treasurer Bal Gopal Shrestha proposed a toast for the long life of the Pax Earth.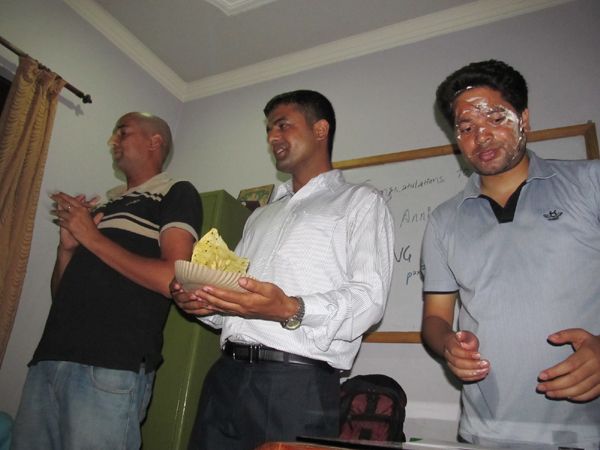 President Sujan Koirala, before his vote of thanks, read the greetings messages received from PEJ President Dr. Soko Aoki, Country Representatives and Honorary Members residing abroad. He congratulated members and well-wishers for successfully completing five year journey of serving poor and needy. He heartily thanked for all the support Pax Earth received for last five years and hoped for the best in the days ahead.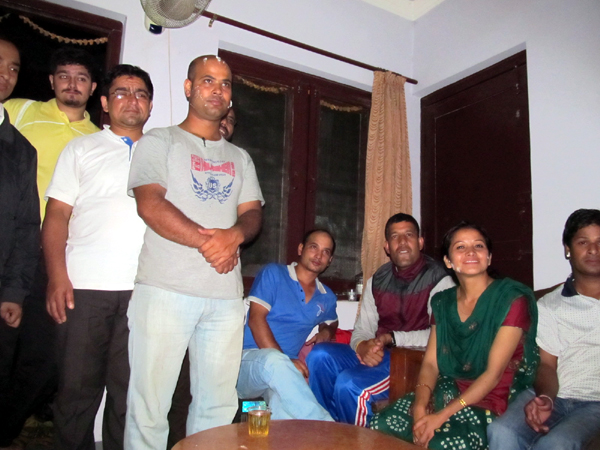 Due to some unavoidable external condition, the invitees had to wait unexpectedly longer for the dinner. Despite tough condition, cooking team duo Supendra and Dipendra managed to prepare very delicious dishes for dinner. They deserve a special salute for their hard work and dedication. The celebration continued till the late night.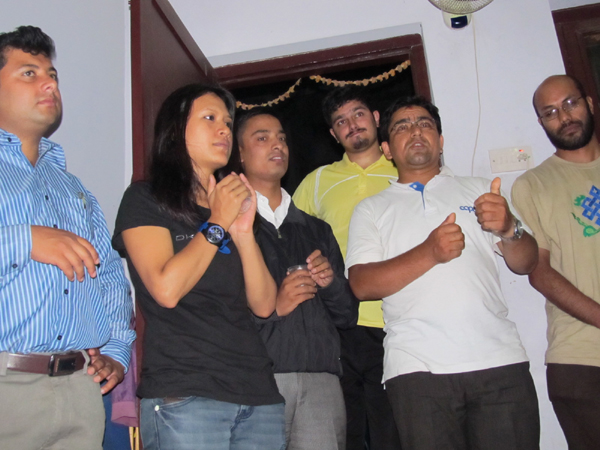 Long live Pax Earth!!!
HEARTY CONGRATULATIONS!
Hello Pax Earth Nepal members!

Congratulations for your 5th anniversary. I have been always enjoying working with you and seeing your activities through website, e-mails, and Facebook. It is nice to continue working in the communities and continue friendship between PEN and PEJ.

There are still issues of sustainable financial resource and scalable activity however let's face with these issues together to create the better world. I am sure some of Japanese members will be in Nepal soon. Please have a nice time with them too.

Once again may congratulations to your 5th anniversary and very good luck for the 6th year ahead!

Soko Aoki, Ph.D.
President
Pax Earth Japan
Reported by PEN Secretariat!!!