Pax Earth conducted a nursery development training for the underprivileged farmers in Kot Timal village of Namobuddha Municipality, Kavrepalanchok under the Water to Livelihoods (W2L) project on March 25, 2018. Including the beneficiary farmers of the W2L project, 36 farmers actively participated on it. In the training, senior agricultural technician from Center for Environmental and Agricultural Policy Research, Extension and Development (CEAPRED) Ramdeo Shah taught them to plant tomato seeds in the mixture of coco peat and vermicompost in a nursery tray through demonstration and involving them in each step practically.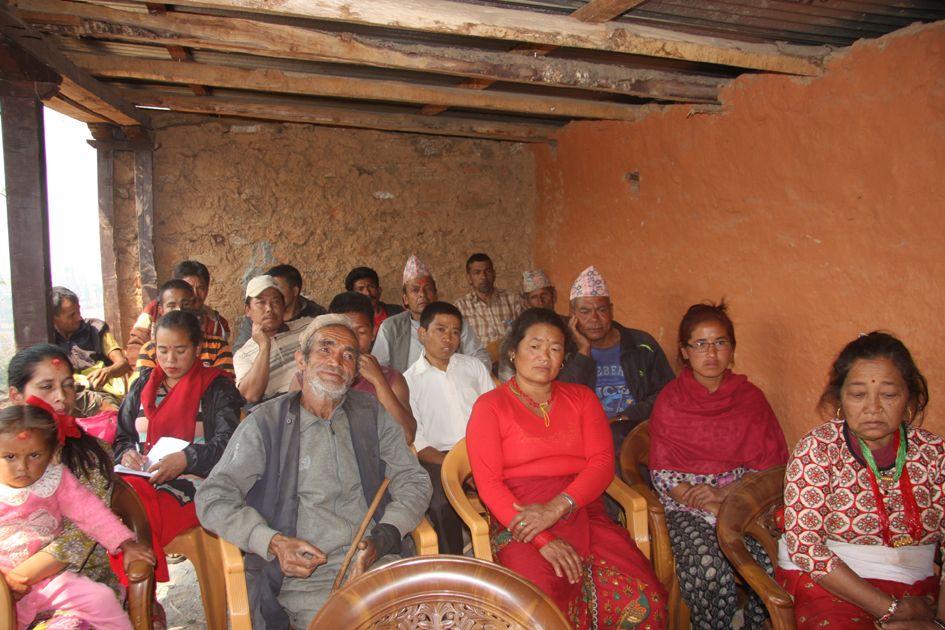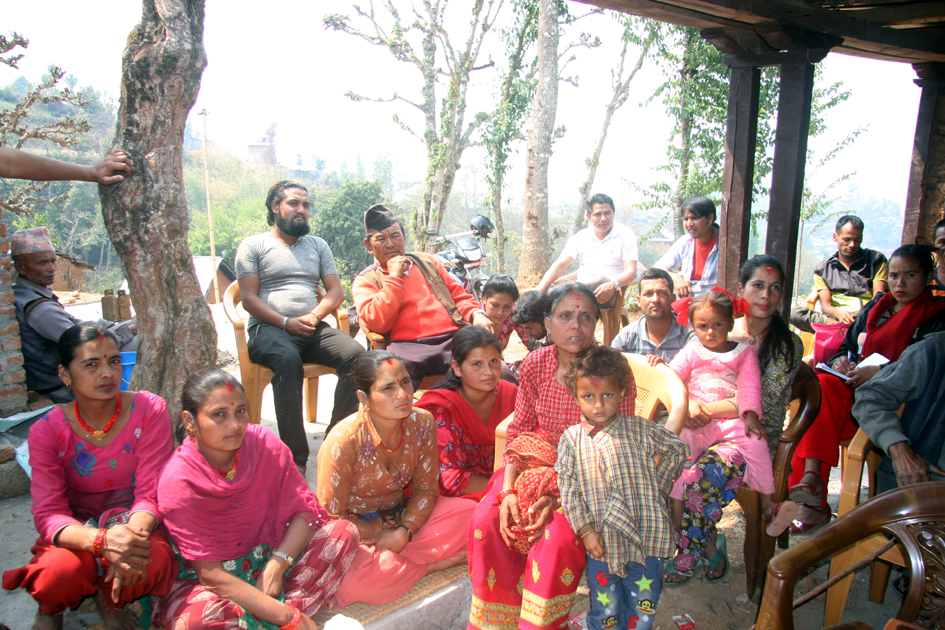 He shared the required materials and process as follows:
Required materials:
Coco peat bricks, vermicompost, water, a bucket/basin, a garden trowel, tomato seeds and nursery tray(s)
Process:
Break a brick of coco peat into a bucket or a basin with your hands. Add water to the broken coco peat and leave it to absorb the water for an hour or two. Mix the materials with your hands, a garden trowel or cultivator to fluff the moist coco peat. You should make sure that each portion of coco peat is moistened. If needed, add more water and fluff again to moisten coco peat completely. Once they are well mixed, add vermicompost in equal proportion and mix with your hands, the garden trowel or cultivator. Once they are mixed properly, fill them in a nursery tray (or any planter). Make sure to dry the (tomato) seeds under the sun for an hour before the plantation. Plant a seed in each hole of the nursery tray pushing lightly with a tiny stick. After the plantation, place the tray under the mild sun. Water it in every 3/3 days starting from the 3rd day of planting the seeds. In 2-3 weeks, sprout starts to grow out of the seed. Once sprout grows, give them a shade using grasses and leaves. Growth of a 3 to 4 leaves indicates the seedling is ready for plantation. The seeds grow to healthy seedlings in 3 to 4 weeks and are ready for plantation.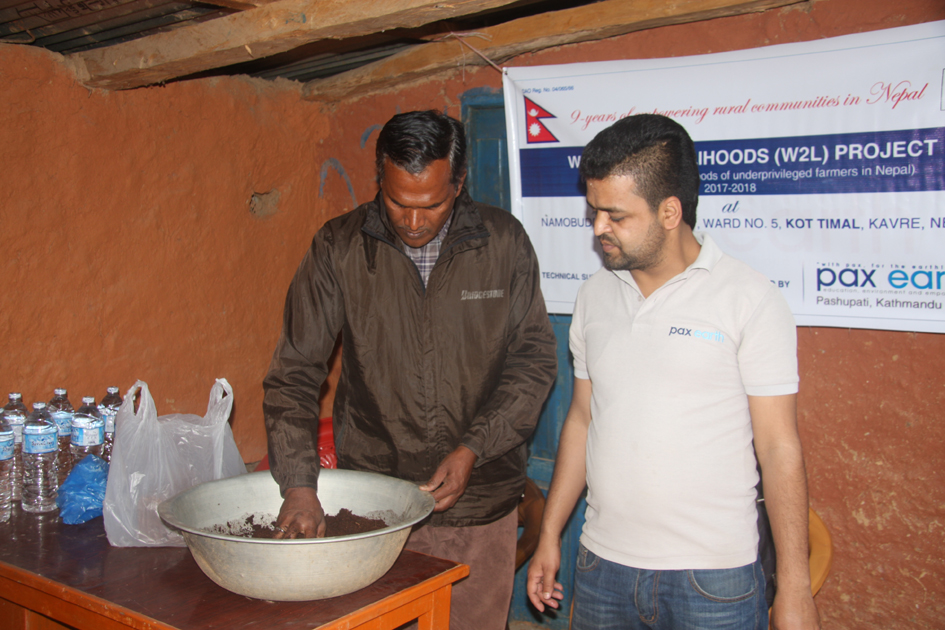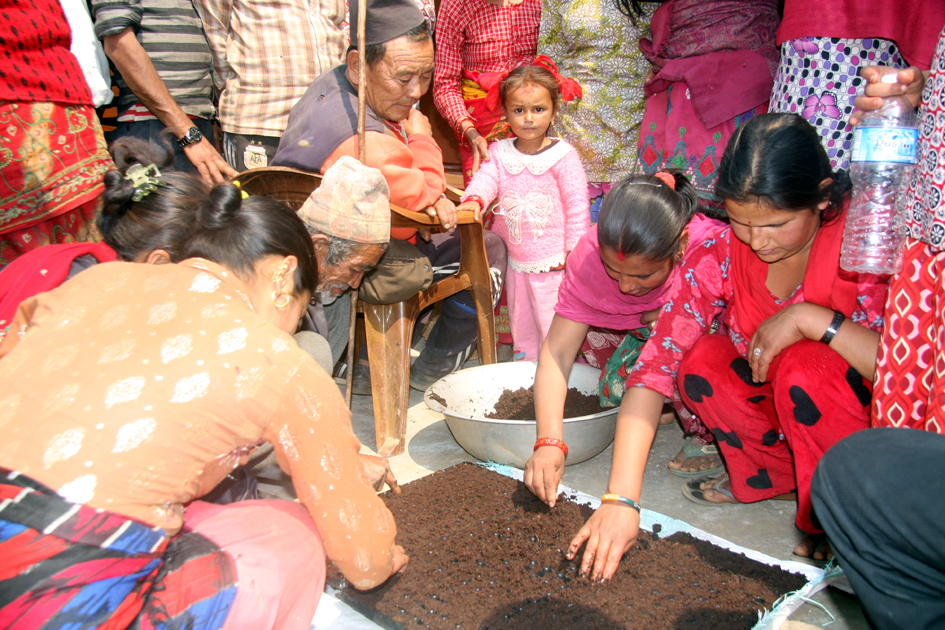 After the demonstration, the farmers made the mixture of coco peat and vermicompost with their hands according to the guidance of Shah and filled the three nursery trays with the mixture and planted a tomato seed in each tray hole. The beauty of the training was the participants' involvement in the entire process. They followed learning by doing approach in learning practically. Shah further suggested if there appears any problem even after the growth of the sprouts, mix one gram of carbendazim in one litre of water and shower them with a watering can to moisten thoroughly. The sprouts will be alright. Shah stressed that this technique is better than traditional method not only in developing healthy (tomato) seedlings but also in saving cost, time and effort.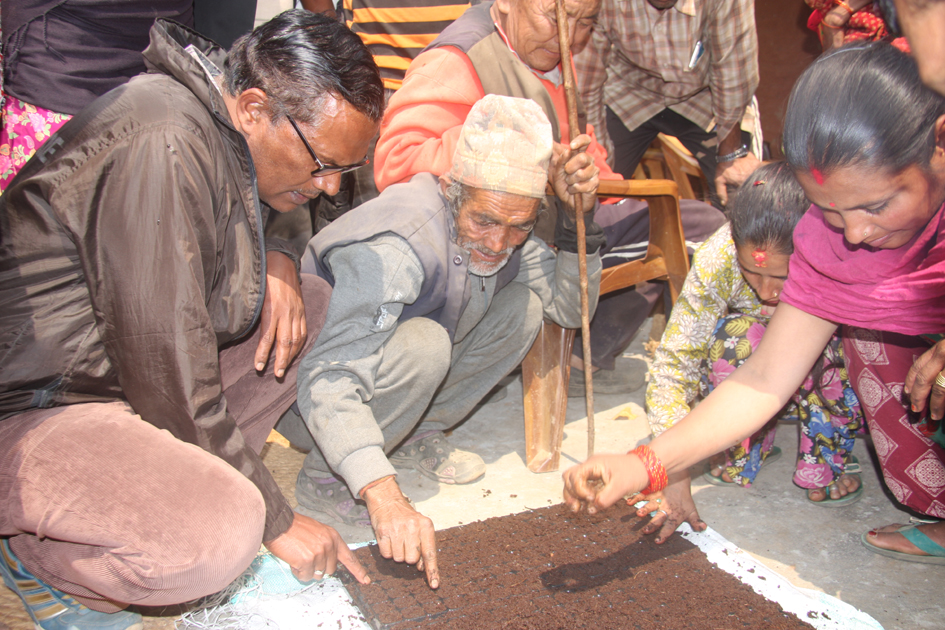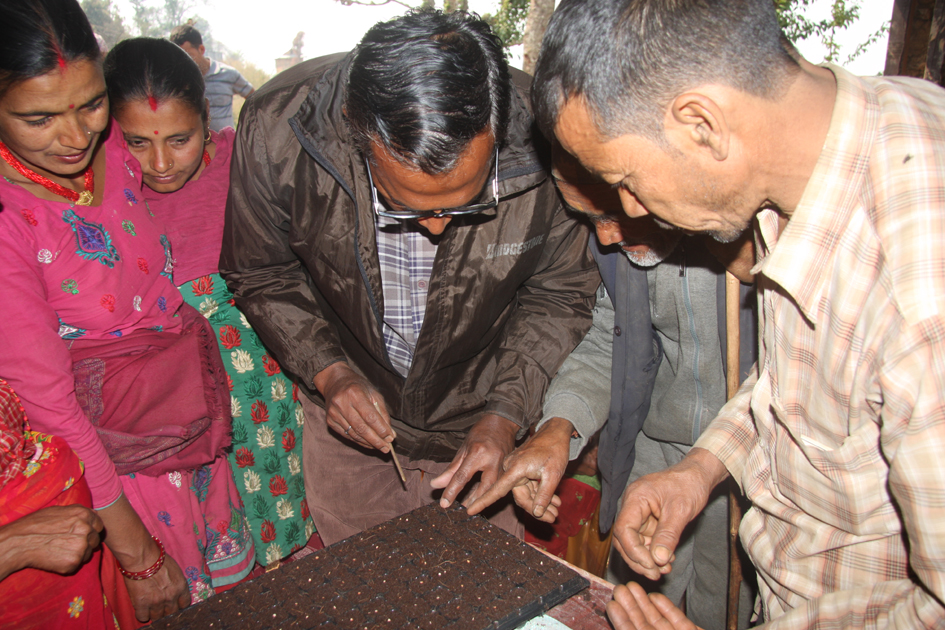 Coco peat is an excellent media for growing plants because of its' lightness and water holding capacity. Seeds can sprout fairly, quickly and easily in coco peat as the moisture content is high. It is very easy for the roots to penetrate the medium. It can be used as a replacement for soil. Although it can be used for seed germination, it lacks micro and macro nutrients for plants to grow. For an effective solution, we can mix it with vermicompost. Vermicompost possesses a higher and more soluble level of major nutrients such as nitrogen, phosphorus, potassium, calcium and magnesium important for a plant to grow well. As coco peat and vermicompost can complement each other, the mixture of these two can be used for maximum seed germination and better seedling growth.
After the training, president Sujan Koirala handed over 3 bricks of coco peat, 8 nursery trays and 3.5 Kg vermicompost to president of Suva Sandhya Samuha Devraj Khakurel to facilitate them for growing healthy tomato seedlings. On behalf of Suva Sandhya Samuha, president Khakurel expressed his gratitude to Pax Earth for organising such a useful nursery development training for the farmers in Kot Timal and for providing the coco peats and vermicompost as well. He heartily thanked resource person Shah for conducting the training session brilliantly. Pax Earth offered cold drinks, teas and biscuits to the participants during the training. The training session was coordinated by president Sujan Koirala and facilitated by member Sital Mainali.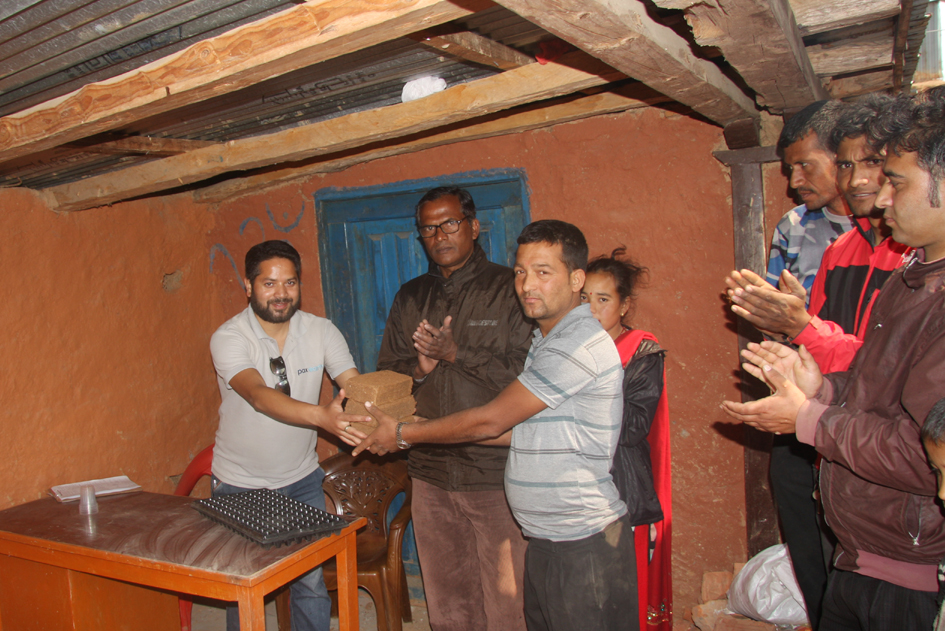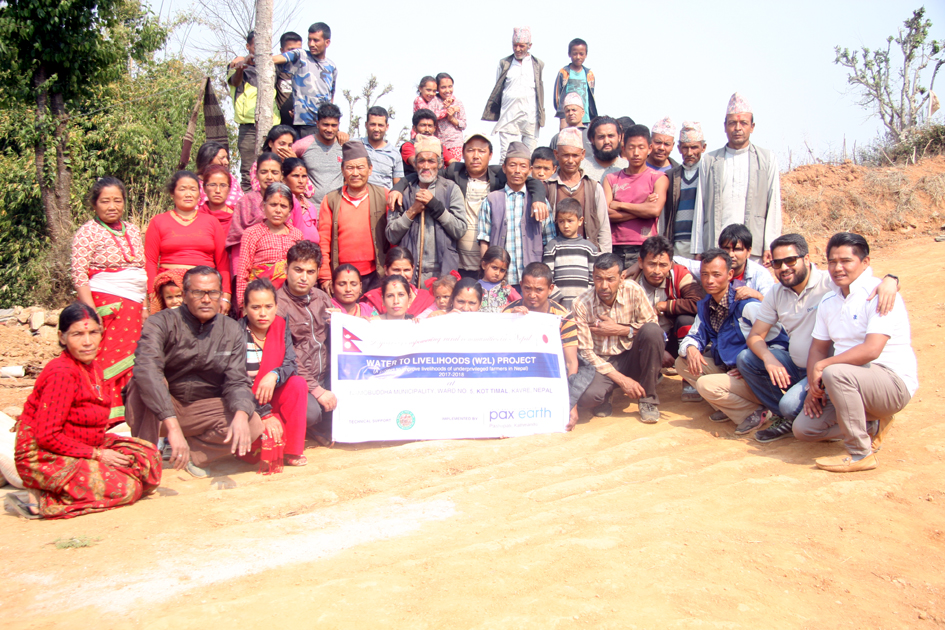 Reported by PEN Secretariat!