In an effort to contribute in members' capacity building, Pax Earth conducted a 15-hour Special Communication Skill Advance Level Course from June 9, 2013 to July 8, 2013 at the Pax Earth Nepal Secretariat, Pashupati, Kathmandu. This course was particularly designed to improve the communication skills of the participants who had attended the basic level course to a larger extent. The basic level course was organised by Pax Earth in 2012.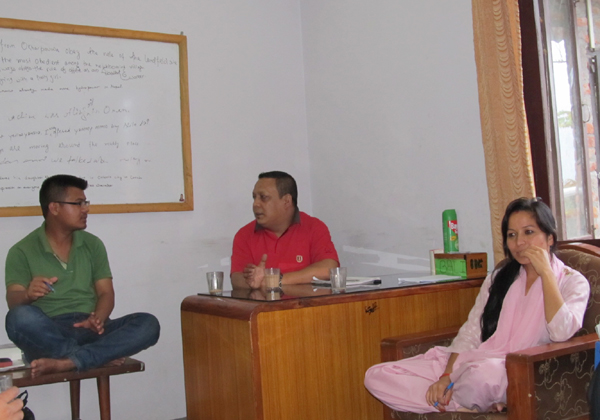 Including nine members, ten participants, as listed below, could develop listening, speaking, reading and writing skills in an advance level. Among ten members, eight participants had attended the basic level course last year. In this course, a special attention was paid to socio-psycholinguistic aspects of the English language.
List of the participants:
Ms. Anita Subedi
Mr. Bal Gopal Shrestha
Mr. Binod P. Mainali
Mr. Debraj Ghimire
Mr. Harihar Sapkota
Ms. Jamuna Siwakoti
Ms. Kamala Basnet
Mr. Laxman B. Pahari
Ms. Rajanee Tamang
Mr. Sujan Koirala
Pax Earth could offer a very dynamic learning environment for all the participants despite the staggering monsoon. Each participant was awarded with a certificate for successfully completing the course.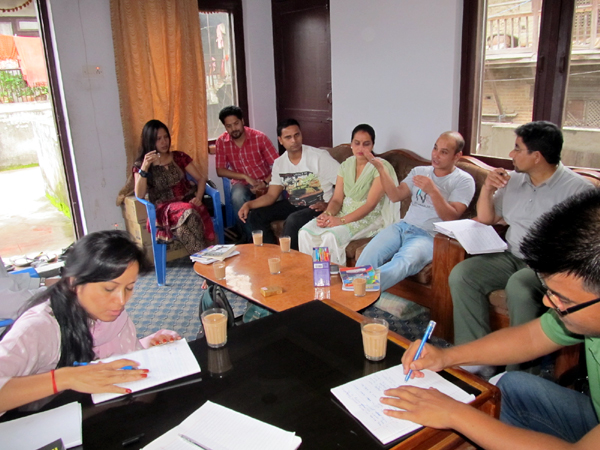 This capacity building program could be possible with a praiseworthy effort of Hon. Member and the language teacher Nilambar Badal (TESOL certified) and fabulous coordination of Treasurer Bal Gopal Shrestha. Pax Earth would, therefore, humbly thank Mr. Badal and Mr. Shrestha for their time and effort. Pax Earth must appreciate all ten participants for their active and disciplined participation.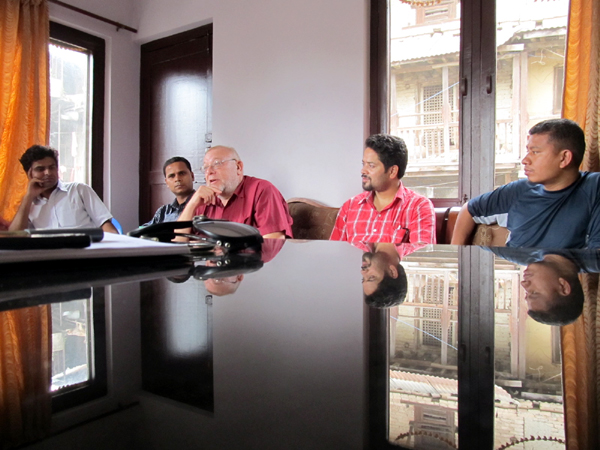 Reported by PEN Secretariat!!!