PEN Toastmasters Cell (PTC) conducted Vol. 3, No. 2 Toastmasters on the theme "PAX EARTH" at its Secretariat, Pashupati, Kathmandu during 6.30pm to 7.30pm on April 4, 2012. Unavailability of an ideal quorum led PTC to modify the day's Toastmasters Program into a different state of affairs. There was no reason to compromise on the standard of the program, hence, PTC, with a common understanding, changed the theme of the day from "Recent Road Widening in Kathmandu" to "PAX EARTH". Only 10 persons were present in this Toastmasters Program.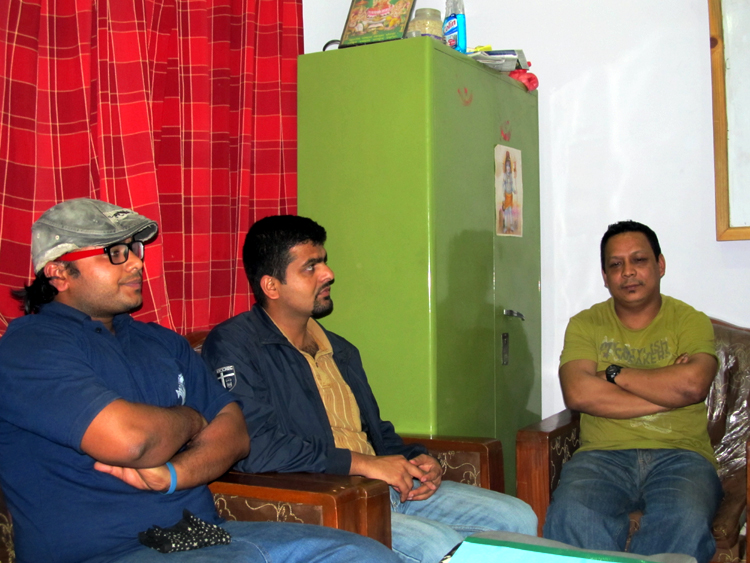 Nilambar Badal, Toastmaster of the Day (TMD), initiated the program with an excuse for not being able to conduct the original plan. He explained the reasons behind modifying the program. He briefly stated how the day's modified Toastmasters gonna be organized and hoped for the active participation from all the participants.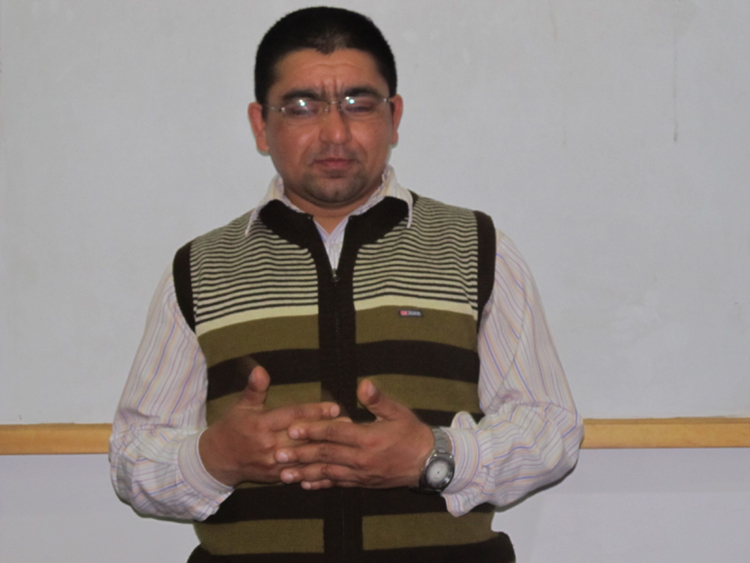 President Sujan Koirala cordially welcomed guests and members respectively and apologised for modifying Toastmasters in last minute. Then, each participant was asked for a self-introduction.
Treasurer Mr. Bal Gopal Shrestha shed lights on why and how Pax Earth was founded. Besides highlighting major past and current events, he underlined future prospects and challenges of Pax Earth. He was quite happy with the way Pax Earth is progressing. He expected for an active and constructive support from all the members and well-wishers in accomplishing Pax Earth's mission. Board Member Binod P. Mainali spoke on Pax Earth's educational, environmental and youth life skill development initiatives and also discussed about the beneficiaries of these activities.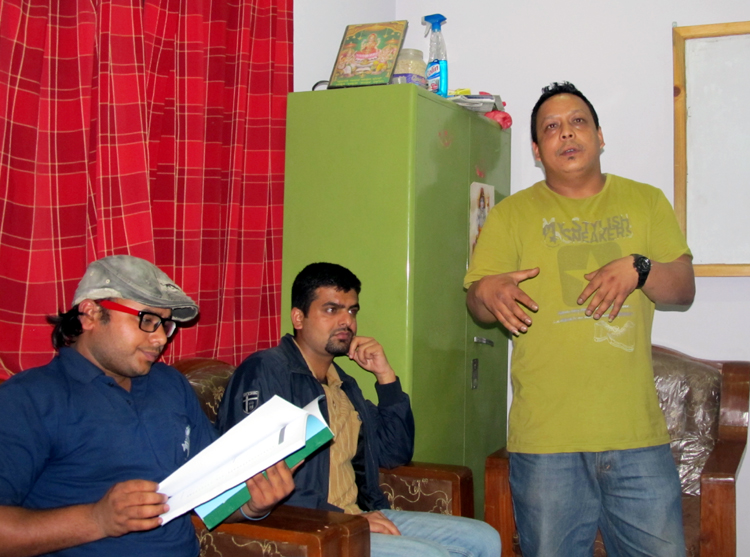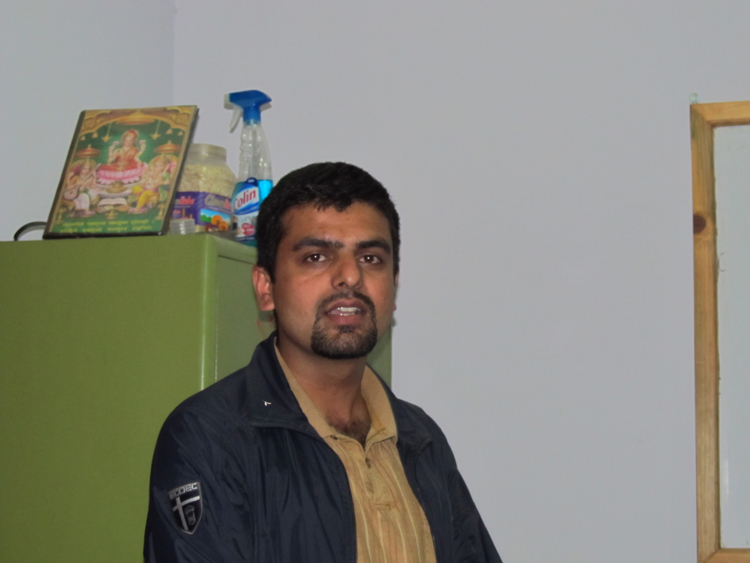 One of the speakers of the day Kamala Basnet was determined to express her opinion on the day's theme "Recent Road Widening in Kathmandu". Last moment theme changing was bit disappointing for her as all her preparation went in vain. She, however, could adjust to the changed circumstance and prepared to share her experience of participating in PEN Toastmasters. She termed the Toastmasters program as a very good platform for youths in improving speaking skills and heartily thanked PEN for providing this learning opportunity.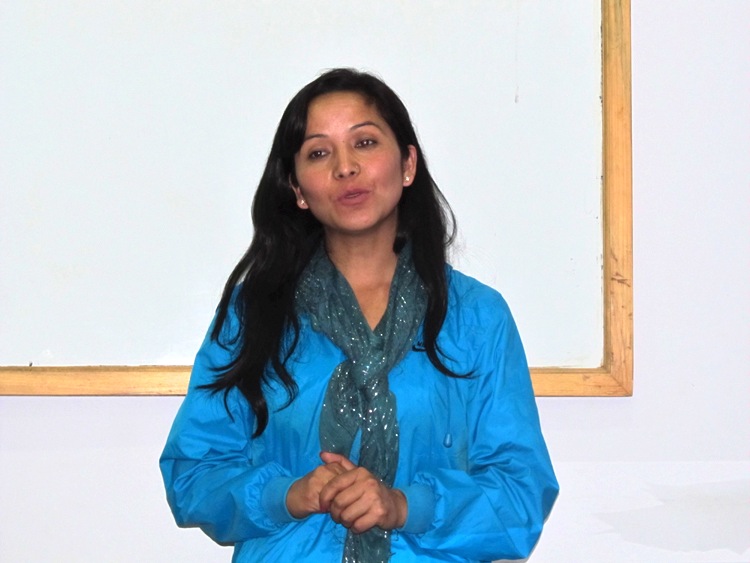 Board Member Laxman B. Pahari spoke on why Pax Earth has been conducting Toastmasters. He discussed on different facets of Toastmasters. He told that the primary aim of PEN Toastmasters is to contribute youths in improving speaking skill. "Pax Earth wants to see the youths comfortably stand in front of the mass and deliver speech without any fear and hesitation," he added. Despite several intervals, hurdles, and challenges, Pax Earth is able to continue its Toastmasters and this is the third edition. He claimed that who participated on PEN Toastmasters must have improved his/her speaking ability to some extent.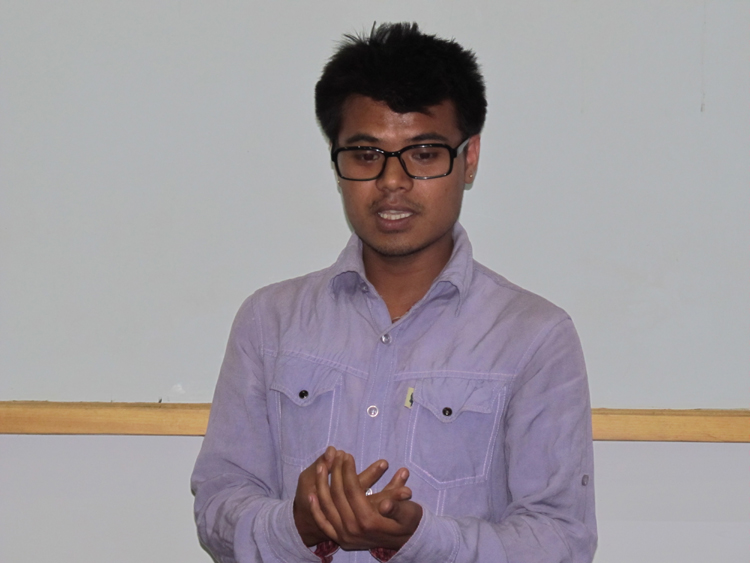 PEN well wisher Sovanand Yadav expressed his happiness for being able to attend and speak in few Toastmasters held earlier. He claimed that the Toastmaster programs have helped him improve his speaking ability and expressions. He stressed for the continuity of the Toastmasters in the days ahead.
Next participant, Peter Badal was asked to express his view of participating in 1st Youth Outdoor Exposure. He was happy to be a part of that wonderful learning exposure. He claimed that he could improve his leadership skills, personality and ability to work in a team work. Moreover, he was happy to participate in Toastmasters program for the first time in 1st Youth Outdoor Exposure which provided him a platform to improve his speaking ability in Nepali. As he was born in Ukraine, he had difficulty in speaking Nepali language. He strongly recommended PEN to organise such exposures even in future.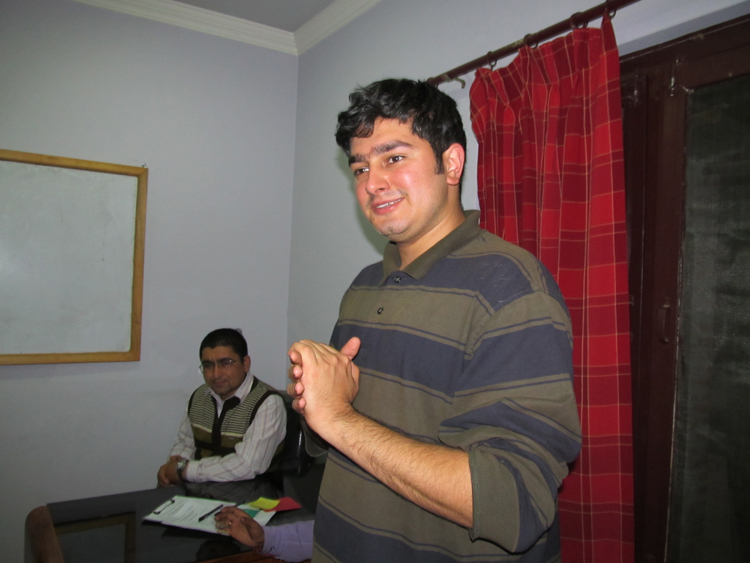 After the speeches, Harihar Sapkota, who was assigned the role of speech evaluator, evaluated the speeches made by Kamala Basnet and Laxman B. Pahari. He reported the positive and negative aspects of both the speakers. He congratulated both the speakers for their excellent speeches. He further revealed that there was a remarkable improvement in Laxman B. Pahari's speech delivery compared to his previous speeches. He spent few precious moments appreciating Peter Badal for a notable improvement in his Nepali speech and accent.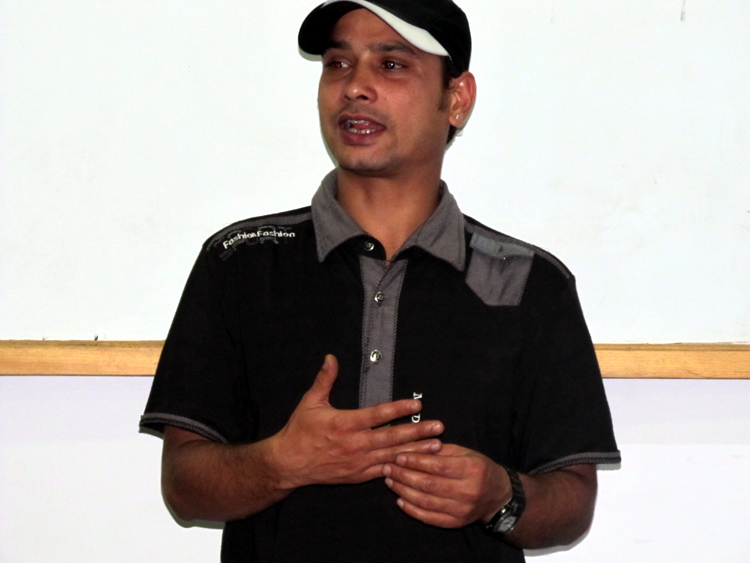 President Sujan Koirala, in his concluding remarks, heartily thanked TMD Nilambar Badal for flawlessly coordinating the modified Toastmasters. He also expressed a sincere gratitude to every participant and assured that there will be an ideal quorum in the next Toastmasters.
Guests and PEN members present on the occasion:
Guests: Kapil Deuja, Kamala Basnet, Peter Badal and Sovanand Yadav.
PEN Members: Sujan Koirala, Bal Gopal Shrestha, Nilambar Badal, Binod P. Mainali, Harihar Sapkota and Laxman B. Pahari.
Reported by PEN Secretariat!!!