The 5th Board Meeting of Pax Earth Nepal was held on Saturday October 22, 2011 during 3.00PM to 6.00PM at High Road Café, Mitrapark, Kathmandu. President Sujan Koirala chaired the meeting while 8 board members and a general member attended it.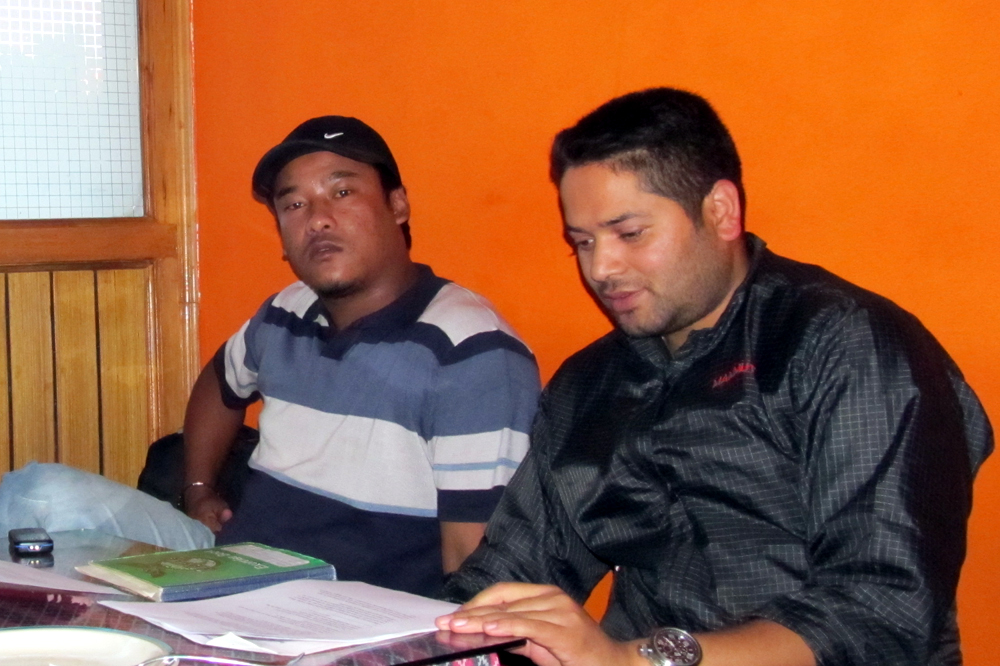 Board Members present in the meeting:
1, President Sujan Koirala
2, Vice President Shreebatsa Basnyat
3, Treasurer Bal Gopal Shrestha
4, Joint Secretary Guna Raj Pyakurel
5, Joint Treasurer Dipendra Dangol
6, Board Member Harihar Sapkota
7, Board Member Binod Pd. Mainali
8, Board Member Laxman Bd. Pahari
9, Member Sudan Pd. Bhandari
The meeting discussed on the following agendas and took the decisions accordingly:
1, PEN 3rd AGM
Decisions:
After a comprehensive discussion, the Board reconfirmed the decision to hold its 3rd AGM from 5.00PM to 6.30PM on October 29, 2011 at Timur Food Center, Mitrapark, Kathmandu.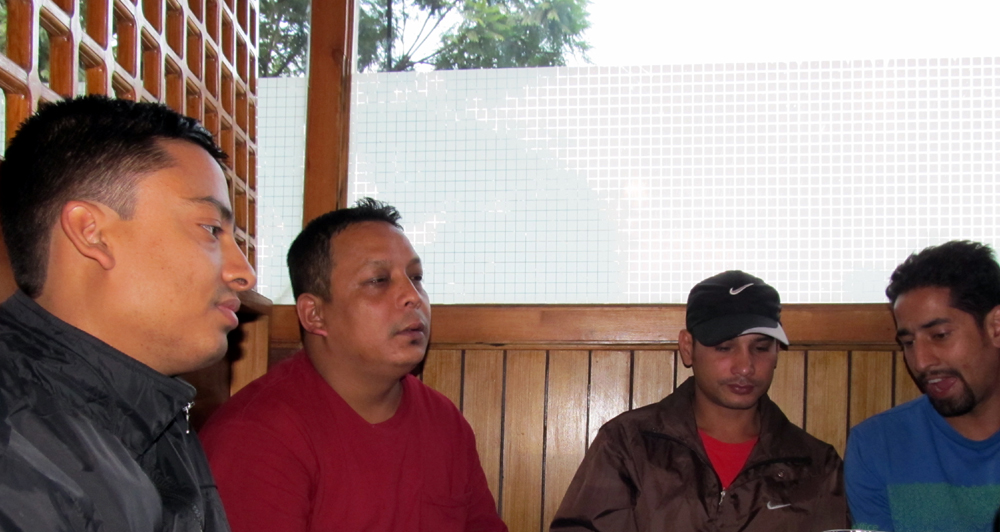 2, Plan 2012
Decisions:
i) The Board Members have a broad discussion on Plan 2012. Each and every member present in the meeting highly valued the "educational system support program" in Kavrepalanchok and vowed for the continuity of this program. So, the Board unanimously made a decision to continue educational system support to Shree Raktakali Primary School and Shree Kalika Primary School of Kavrepalanchok, Nepal in 2012. Pax Earth has been carrying out this program since June 2010. Pax Earth's effort could bring significant changes in these two schools and moreover the organisation could stick onto its' mission of "contributing in education and environment" by offering educational system support in these two schools as well as involving the students in environmental workshops.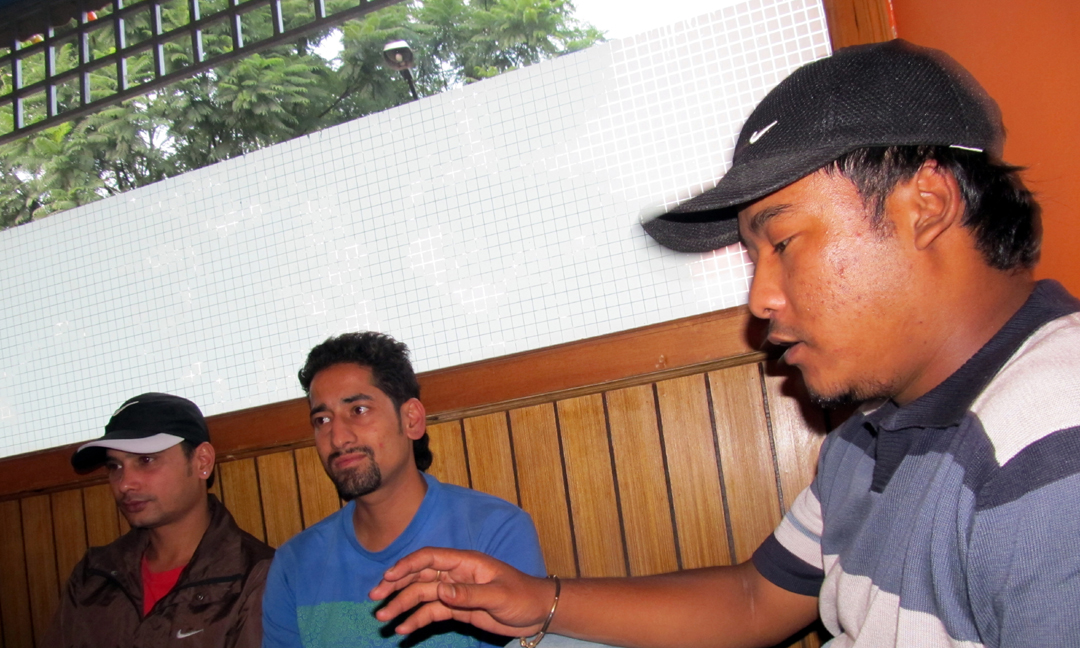 Prior to this meeting, PEN had consulted with the school authorities regarding their priorities for 2012 which are presented below:
The priorities of Shree Raktakali Primary School (SRPS) for 2012 are:
1, Continuation of the education system support
2, Conducting more environmental workshops
3, English language improvement support
4, School building maintenance
The priorities of Shree Kalika Primary School (SKPS) for 2012 are:
1, Continuation of the education system support
2, Conducting environmental workshops
3, Setting up a small library for the students
ii) In addition to the educational system support program in these two schools, the Board agreed to expand the target schools if Pax Earth is able to raise more funds.
iii) The Board handed the responsibility of preparing "Plan and Budget 2012" to President Sujan Koirala. He is responsible to prepare "Plan and Budget 2012" in accordance with the suggestions provided by the Board.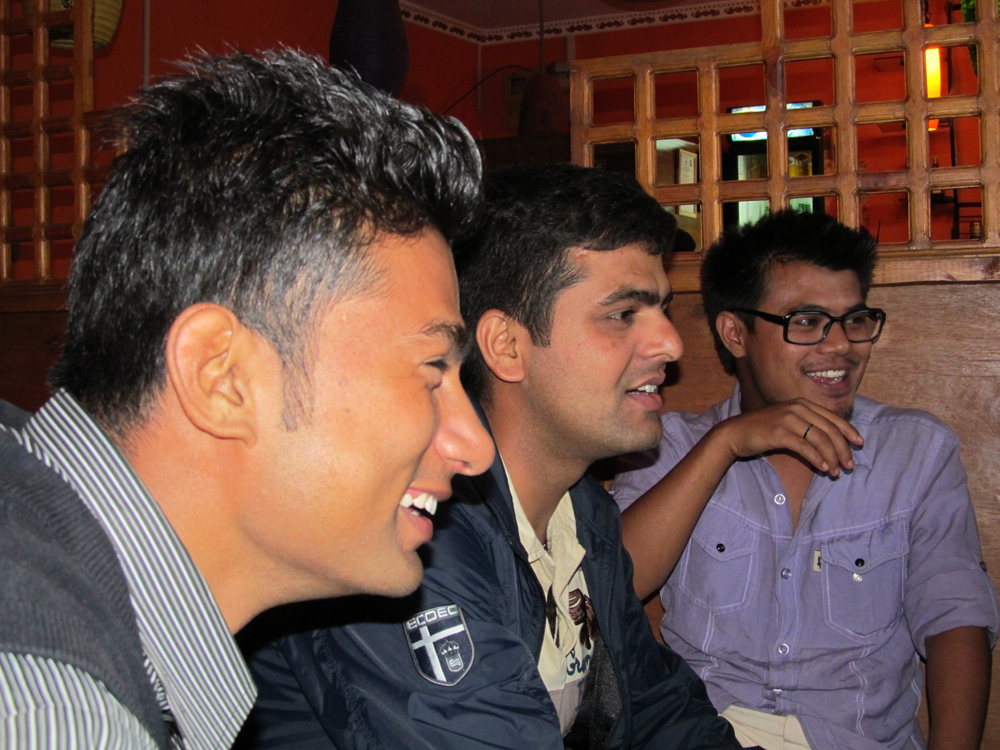 There was no more agenda left for discussion. President Sujan Koirala thanked all Board Members for their active participation and adjourned the meeting.
Reported by PEN Secretariat!!!