Pax Earth Nepal (PEN) celebrated its 6th Anniversary splendidly amid a special program organised at RC Banana Cafe, Mitrapark, Kathmandu on July 17, 2014. Including guests, members and well-wishers, 30 persons joined the anniversary celebration.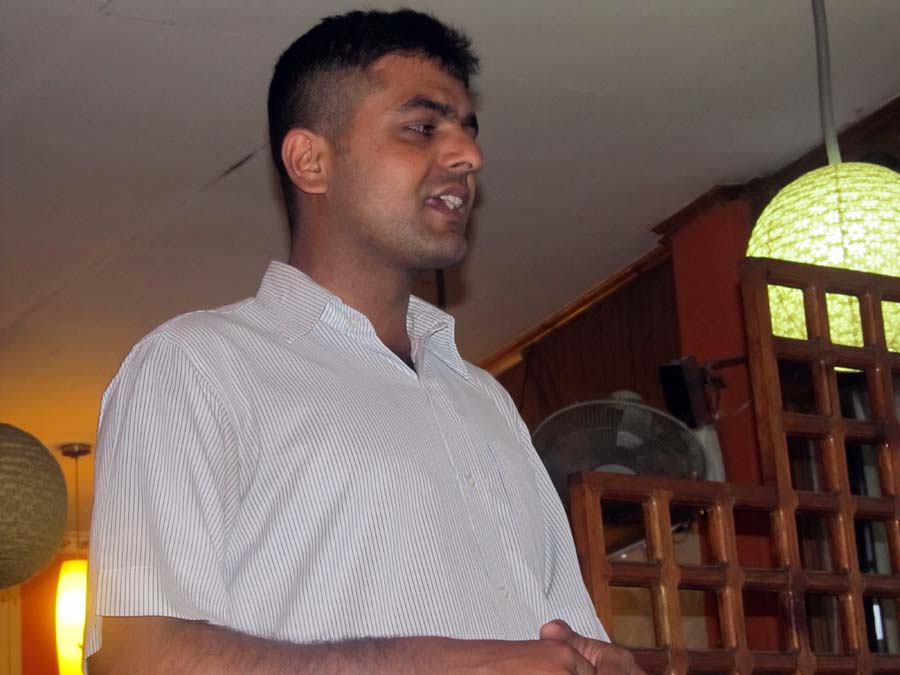 Accepting the invitation, guests, well-wishers and members started to arrive at the RC Banana Cafe from 5:30PM. Once most of the invitees arrived, Secretary Binod P. Mainali formally welcomed guests, well-wishers and members in the anniversary party respectively. In his welcome address, he shared the joy of successfully completing 6 years journey. He extended best wishes for the progress and prosperity of Pax Earth in the days and years to come. He wished for the grand anniversary celebration too.
After the welcome note, it was the time for cutting the Anniversary Cake. President Sujan Koirala cut the cake and all present on the occasion sang anniversary song which made the atmosphere electrifying. Treasurer Bal Gopal Shrestha proposed a toast for the long life of the Pax Earth and solidarity of the (Pax Earth) members.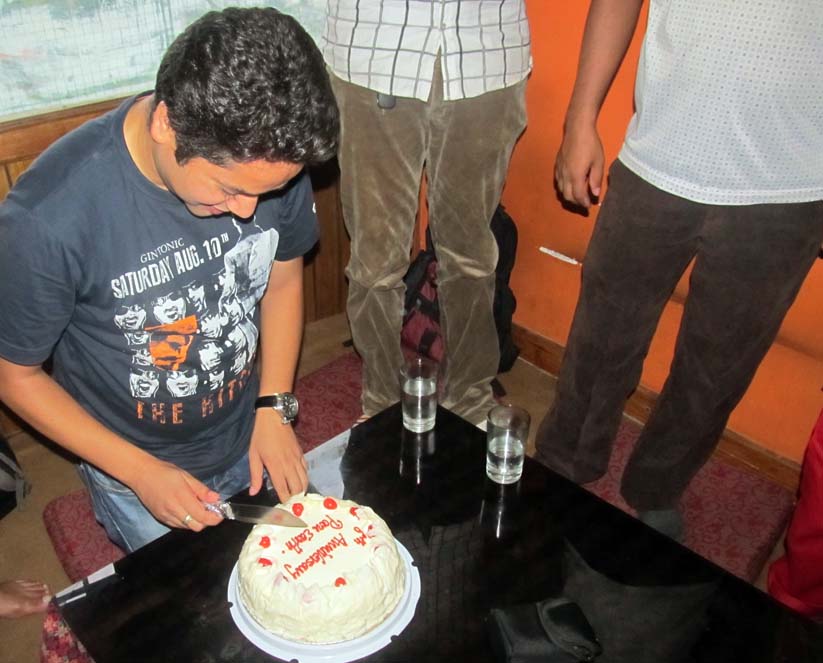 One by one, guests, well-wishers and members heartily congratulated Pax Earth team for completing 6 years journey successfully and extended best wishes for the progress, prosperity and growth of the organisation in the days and years to come. They highly praised the role performed by President Sujan Koirala and members of executive committee. The members and well-wishers are privileged to be associated with the Pax Earth. Most of them humbly thanked Pax Earth for providing platform to serve poor and needy. The platform provided ample opportunity for them to serve, learn and grow. They have shown high commitment to do more for the benefit of poor and underprivileged community in Nepal in the days to come.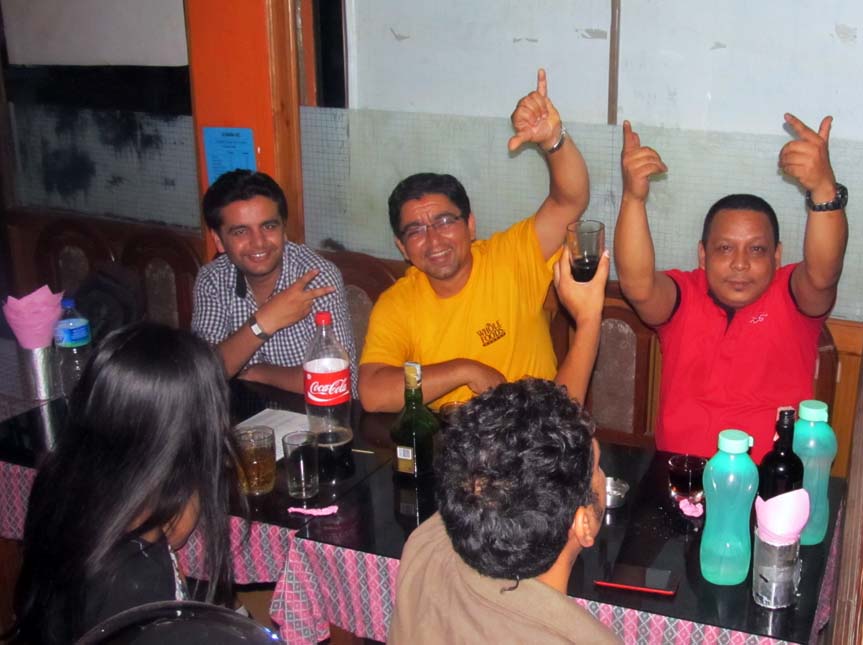 Indeed, Pax Earth has been providing ample opportunities for youths to serve poor children by involving them in educational and environmental activities in Kavrepalanchok for the last five years. In addition, Pax Earth has been equally offering platform to youths for developing their leadership quality, personality and team building skills by involving them in many youth capacity development exposures and activities.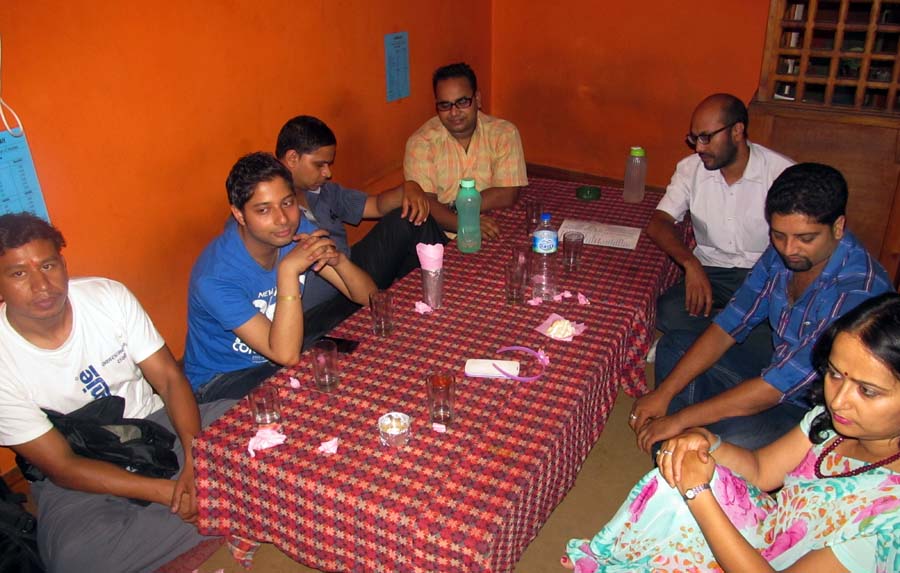 President Sujan Koirala was extremely delighted to mark the 6th Anniversary with the special guests, members and well-wishers. He congratulated all members and well-wishers associated with Pax Earth for completing 6 years of social journey brilliantly. He read the anniversary messages received from Pax Earth Japan President Dr. Soko Aoki and National Representative (Australia) Saroj Ghimire among others.
HEARTY CONGRATULATIONS!

Hello Pax Earth Nepal members!

Congratulations on 6th Anniversary of Pax Earth Nepal!

It is pretty amazing to see our team and our activities are gradually growing up. It is also happy to see that our young members who belong to Pax IV Hyper annually visit Nepal and make friendship with you.

I am planning to visit Kathmandu on the start of September and hope to see you there. Let's exchange the experience and ideas to have another fruitful year ahead.

Once again, congratulations and great jobs!

Soko Aoki, Ph.D.
President
Pax Earth Japan
MANY MANY CONGRATULATIONS!

Dear Friends,

I am very happy to know that we are celebrating 6th anniversary of our Pax Earth. Past years had been very productive and proactive. We wish in coming year also be the same and will achieve more success.

All the best from Australia!

Saroj Ghimire
National Representative (Australia)
He warmly thanked PEJ President and National Representative (Australia) for their kind and encouraging anniversary messages. He is happy with the way Pax Earth has been progressing in terms performance in the area of education, environment and empowerment. He however hinted that the Pax Earth will shift its focus towards more impactful activities in the days ahead. He wished a more peaceful, fruitful, impactful and successful journey for Pax Earth in the days and years to come. President, at the end of his speech, cordially thanked all guests, well-wishers and members for becoming an integral part of this historic event.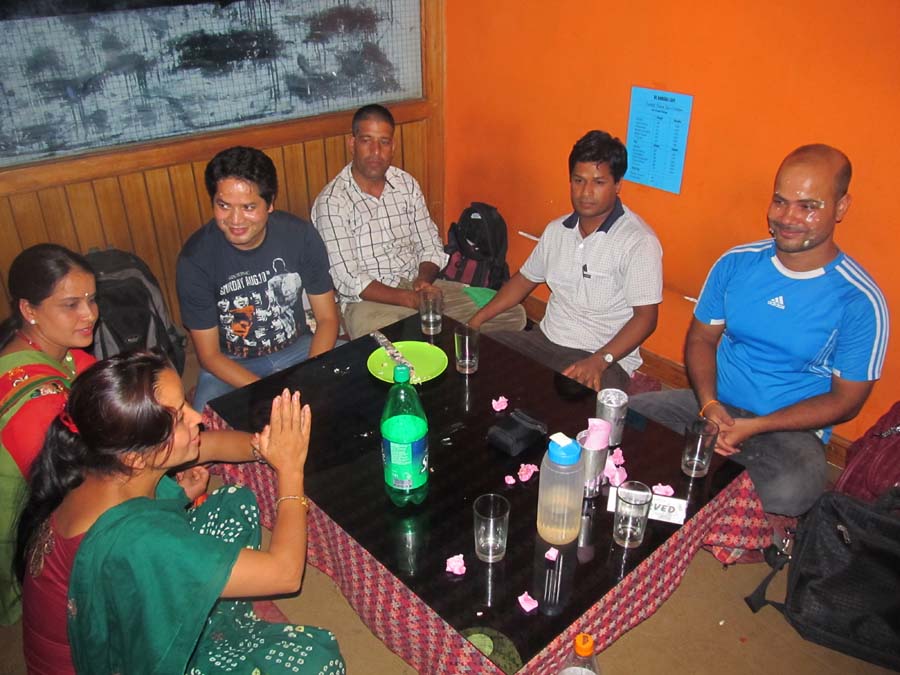 Dinner was served at the end. Including other cuisines, particularly momos, chowmein, pakoda, chip, chilli and lassi made from bananas were served at the dinner which was enjoyed by all. Beverages were served throughout. The party continued till late night.
Long live Pax Earth!
Reported by PEN Secretariat!!!