A team of 4 members led by PEN President Sujan Koirala attended an interaction programme on "Grameen Yuvaharuko lagi Yuva Niti" (Youth Policy for Rural Youths) organized by Migration Network jointly with UNIFEM at SAP Falchha, Babarmahal, Kathmandu on Friday January 23, 2009. It was the first event on which Pax Earth was formally invited.
Before the interaction session, two power point presentations on present situation of labour working on abroad were presented. Then, the session for the open discussion began.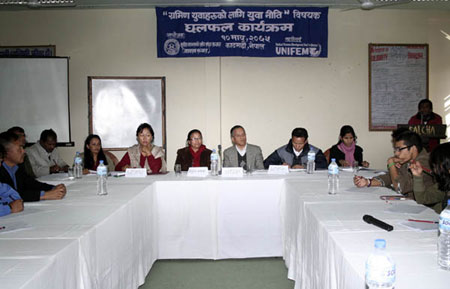 On behalf of Pax Earth, Secretary Mr. Manohar Sapkota, presented the recommendations for youth policy for rural youths. There were other NGOs who had also presented their recommendation. CA members, Chairman of Women Commission, UN Officials, members of national youth policy task force, students, journalists and other stakeholders actively participated in the programme.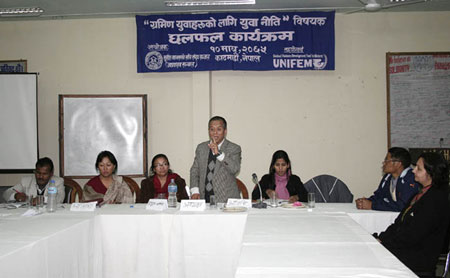 Since the programme was confined on rural youths and the recommendation made by Pax Earth was limited to rural youths, we have assured the members of youth policy making task force to provide the recommendation for national youth policy after having a comprehensive discussion in upcoming PEN meeting.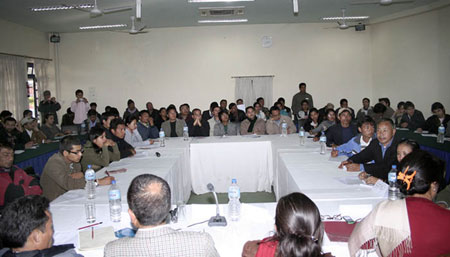 More than 100 persons were present on the occasion. The meeting was chaired by Chairman of Migration Network Mr. Ganesh Gurung. Though this was first outdoor event of Pax Earth, it could earn very good exposure.
Reported by
Pax Earth Nepal