PEN Toastmasters Cell (PTC) conducted Toastmasters Vol. 5, No. 1 on the theme "Climate Change" at the Secretariat, Pashupati, Kathmandu from 5:15pm to 6:30pm on Friday January 10, 2014. Including four enthusiastic females, eighteen energetic youths joined the day's Toastmasters. President Sujan Koirala called Toastmasters Program to order at 5:15pm at the Secretariat. He warmly welcomed guests and members respectively. Before formal beginning, each participant was asked to give a brief introduction. President, then, introduced Toastmasters of the Day (TMD) Harihar Sapkota and passed him the podium. TMD Harihar stated theme of the day "Climate Change" and briefly explained why the topic was picked.
TMD Harihar introduced evaluation committee members: Nilambar Badal in the role of Speech Evaluator cum General Commentator, Sujan Koirala in Grammarian, Binod P. Mainali in Ah-Counter and Guna Raj Pyakurel in Timer. Nepali was the language for the speech delivery. Then, the program entered into the manual speaking session.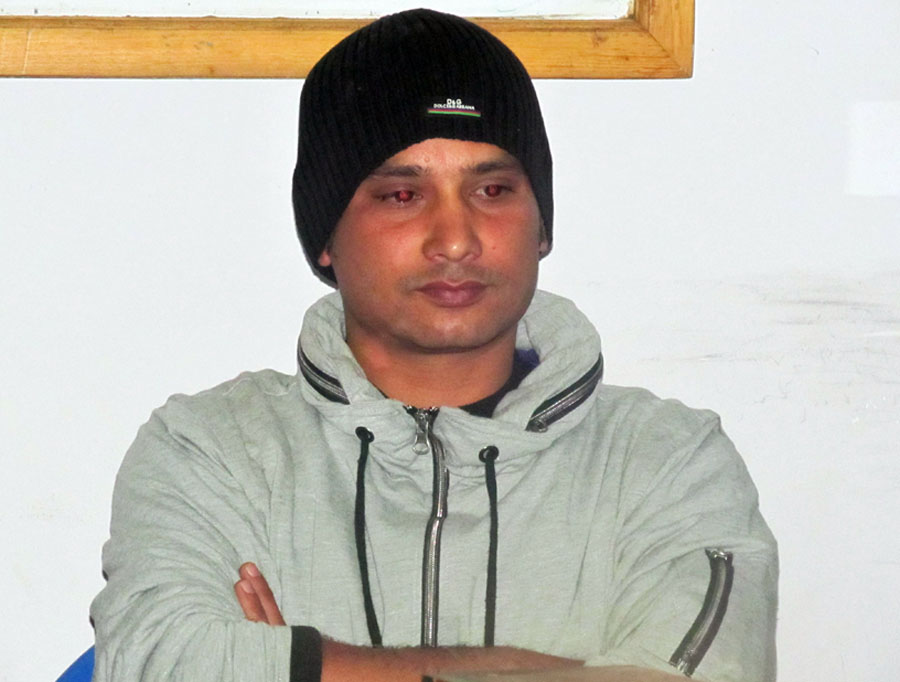 TMD Harihar introduced first manual speaker Kamala Basnet. She was in her project-3 and got 7min for delivering her speech. She spoke on the topic "One tree my responsibility". She explained the value of a tree in human life. She appeared with multiple information. She shared how trees are playing a part in reducing pollution. She urged everyone to involve in planting trees and preserving clean and green environment for future generation. TMD Harihar introduced second manual speaker Manohar Sapkota. He was also in his project-3 and got the same 7min for delivering speech. He spoke on the topic "Global warming and me". He briefly introduced the term global warming and spoke on the impacts of global warming on natural environment particularly snowcapped mountains. He also raised the issue of ozone layer. He gave a few examples how global warming is impacting everyday life of a human being. With his speech, manual speaking session ended.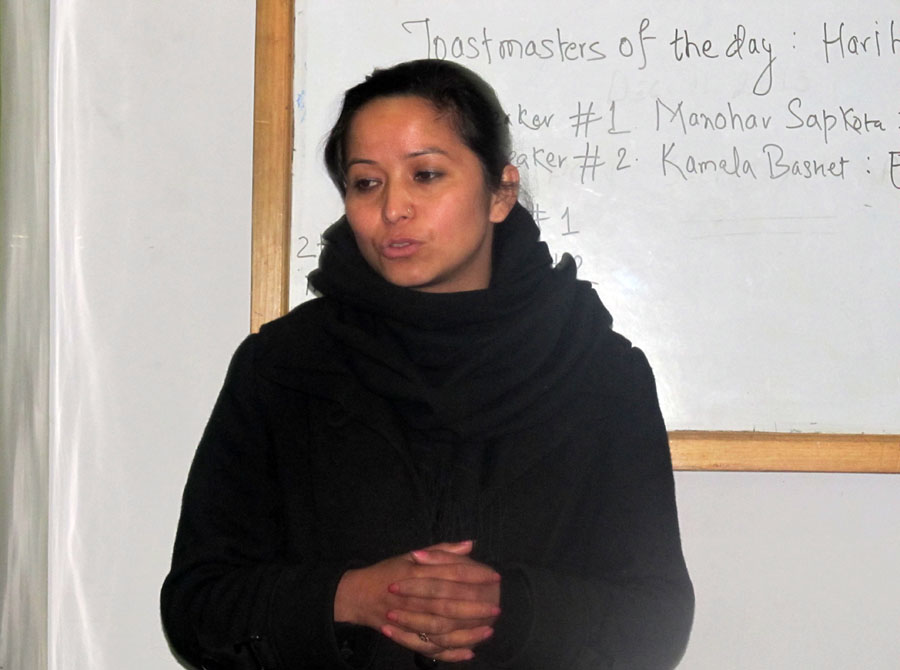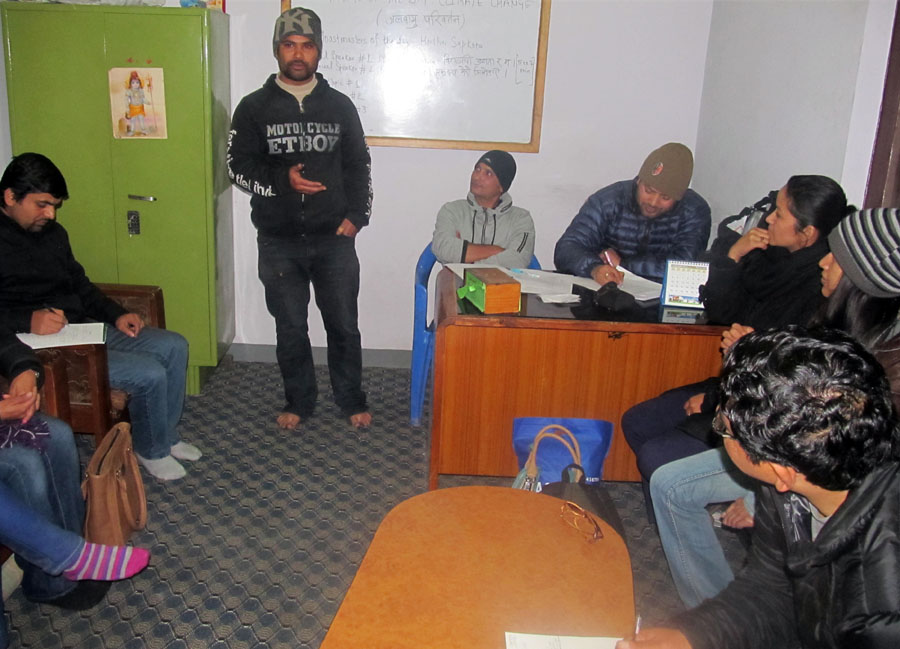 TMD Harihar who was also assuming the role of Table Topicsmaster presented three topics one by one on the floor and asked the participants to pick one topic and deliver the speech within 3min time frame. Accordingly, Ram Sharan Paudel, Peter Badal and Jamuna Siwakoti picked the topic and spoke on "Ways to tackle climate change", "As if climate changed like America" and "Climate change and future generation" respectively. After Table Topics session, TMD Harihar handed the podium to Evaluator Nilambar Badal for evaluation session.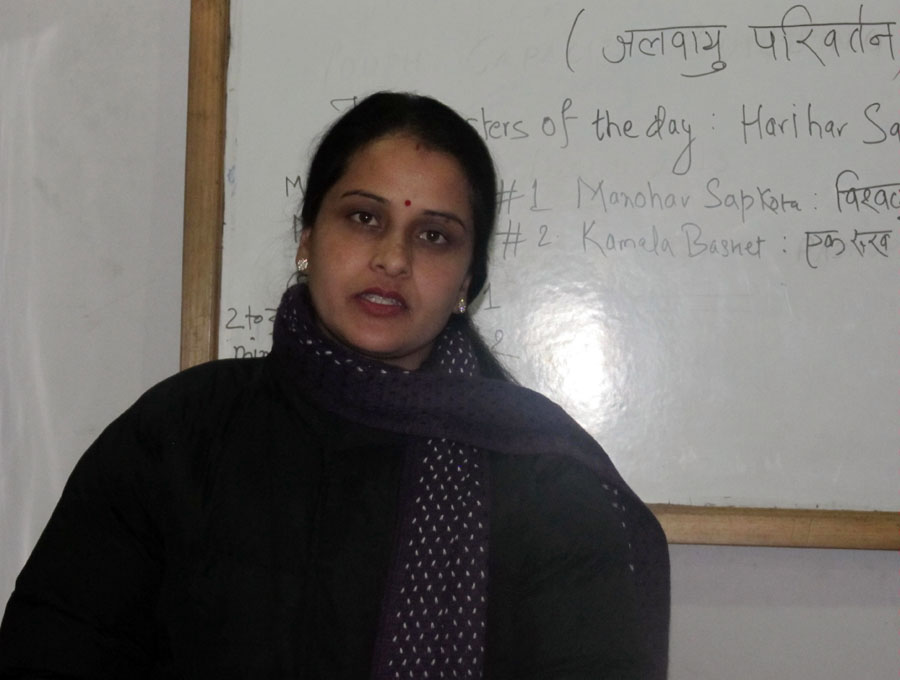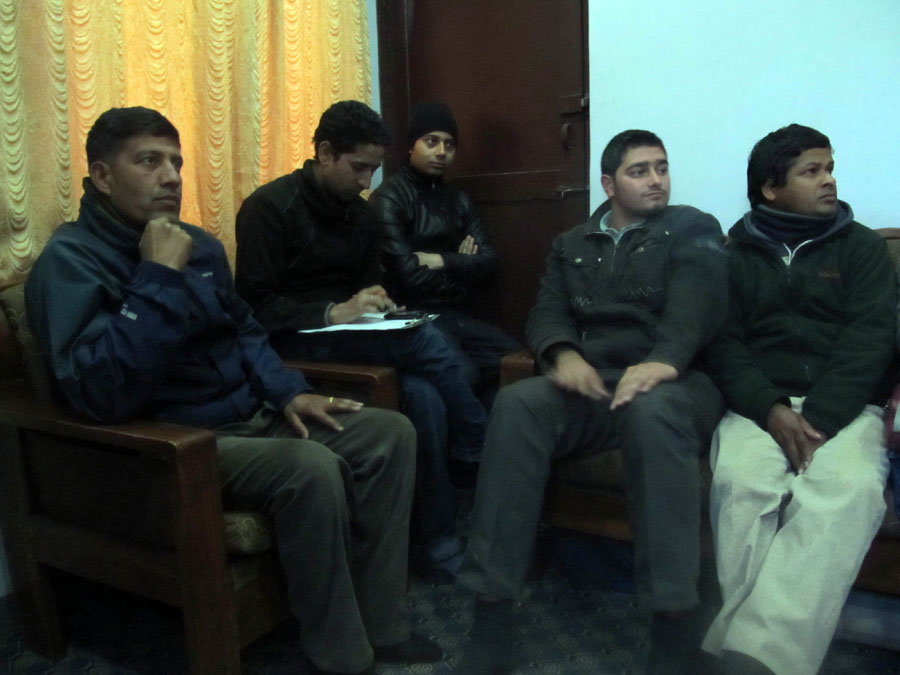 General Evaluator Nilambar Badal asked for the report from each evaluator. Timer Guna Raj reported that manual speaker duo Kamala and Manohar spoke 6min 15sec and 7min respectively. Similarly, Table Topics speaker trio Ram Sharan, Peter, Jamuna spoke 2min 6sec, 4min 10sec and 2min 45sec respectively. He congratulated speaker Manohar for utilising the given time perfectly. He was also happy with the way the time was utlised by the other speakers.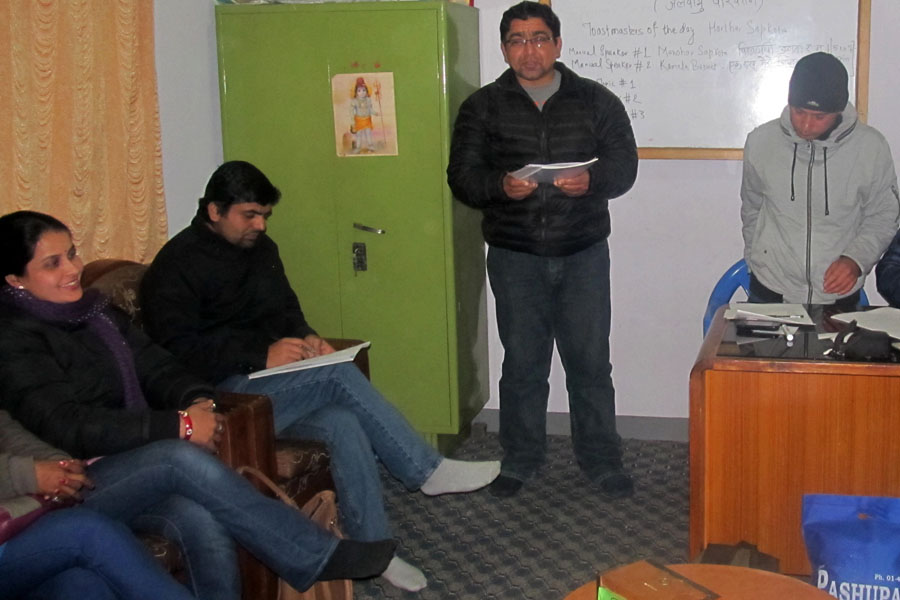 Grammarian Sujan reported the grammar mistakes (grammar error, awkward word and misuse of language) of each speaker. Manual speaker Kamala, in her speech, committed 9 mistakes while Manohar committed 15 mistakes in aggregate. Similarly, Table Topics speakers Jamuna and Peter made 3 mistakes and more than 20 mistakes in aggregate respectively. However, Ram Sharan did not made a single grammar mistake in his speech. Hence, he congratulated Ram Sharan for the remarkable achievement. He, however, suggested Peter to work particularly in the use of language because most of his mistakes came from misuse of language.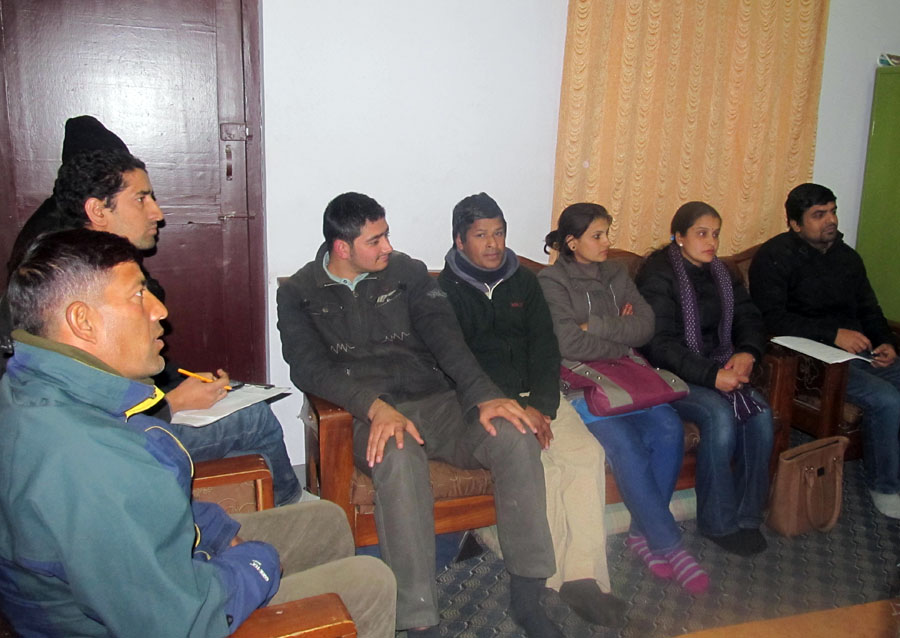 Ah-Counter Binod reported the Ah-Counting error (unusual pause, hesitation and repeated words) of each speaker. Manual speaker Kamala committed 6 Ah-Counting errors while Manohar committed more than 20 mistakes in aggregate. Similarly, Table Topics speakers Ram Sharan, Jamuna and Peter committed 5, 10 and more than 20 Ah-Counting errors respectively. He recommended Manohar and Peter to work on reducing error by giving specific attention while delivering the speech.
Finally, Evaluator Nilambar himself came up with his evaluation report. He evaluated the manual speakers on the basis of clarity of the general and specific purpose of the speech; speech organisation; beginning, body and conclusion in supporting the specific purpose; and confident and sincerity. In terms of clarity of general purpose of the speech, speeches of both Kamala and Manohar were satisfactory. The specific purpose of both the speeches was very clear. Speech organisation of Kamala was better than Manohar however both were carried away a little bit. Beginning, body and conclusion of both the speeches could reinforce the specific purpose. Both the speakers were appeared very confident and sincere in delivering their respective speeches. Manohar seemed well informed to the topic; preparation was good, structure was also good and moreover could establish himself in the speech well. Nilambar commented on his leg movement and hands in pocket. He suggested Manohar to work on them in the next speeches. He also advised him to make gesture more consistent. He found a little bit confusion on the statements in Kamala's speech. Her message was clear but she could not specify her position. Her speech was well-rehearsed and the multiple information added value to the speech.
Similarly, Nilambar evaluated the Table Topics speakers with reference to speech value, preparation, organisation, opening, body, conclusion and transition of the speech. In terms of speech value, speeches of Jamuna and Peter were better than Ram Sharan. Organisation, opening, body and conclusion of all three speeches were above average. Conclusion of Jamuna was excellent. If gestures and body language were there in Ram Sharan's speech, the speech would have been more effective. If Jamuna could hide her anxiety through body language, the speech would be more interesting. Peter's speech would be more effective if he could not have deviated and carried away from topic. He liked the flow in Ram Sharan's speech; conclusion with solution in Jamuna's speech; and multiple information and instructions in Peter's speech. Giving general comment on the day's Toastmasters, Nilambar expressed happiness over the smooth operation and timely completion.
Though evaluation team did their job, the best speakers were chosen by the audience voting. From the ballot counting, manual speaker Kamala Basnet and Table topics speaker Peter Badal adjudged the best speakers in the respective categories. Evaluator Nilambar awarded these speakers with a notebook and a pen. The audiences gave a big round of applause to the remaining speakers for their attempts.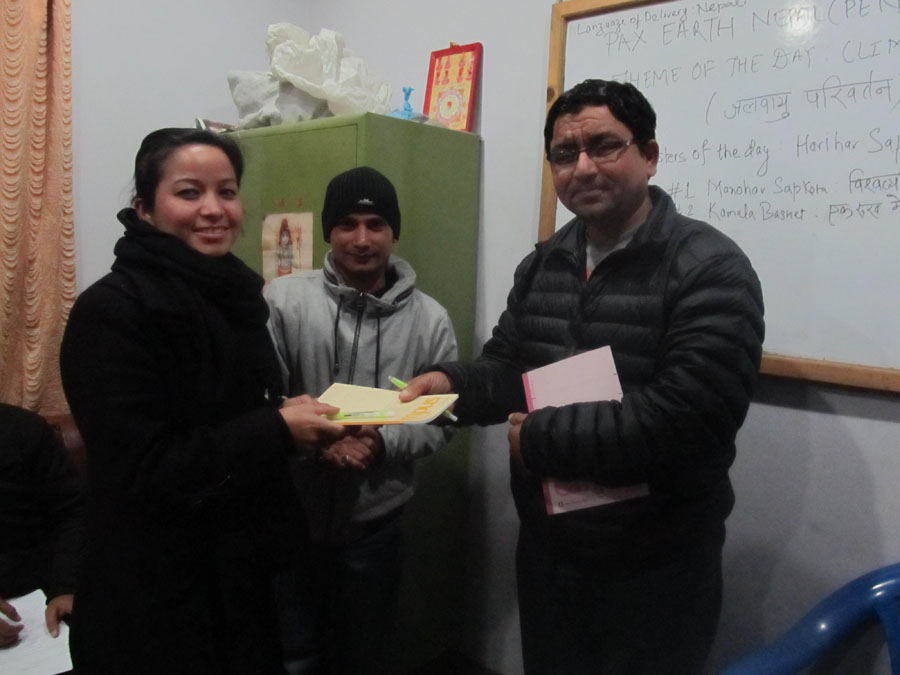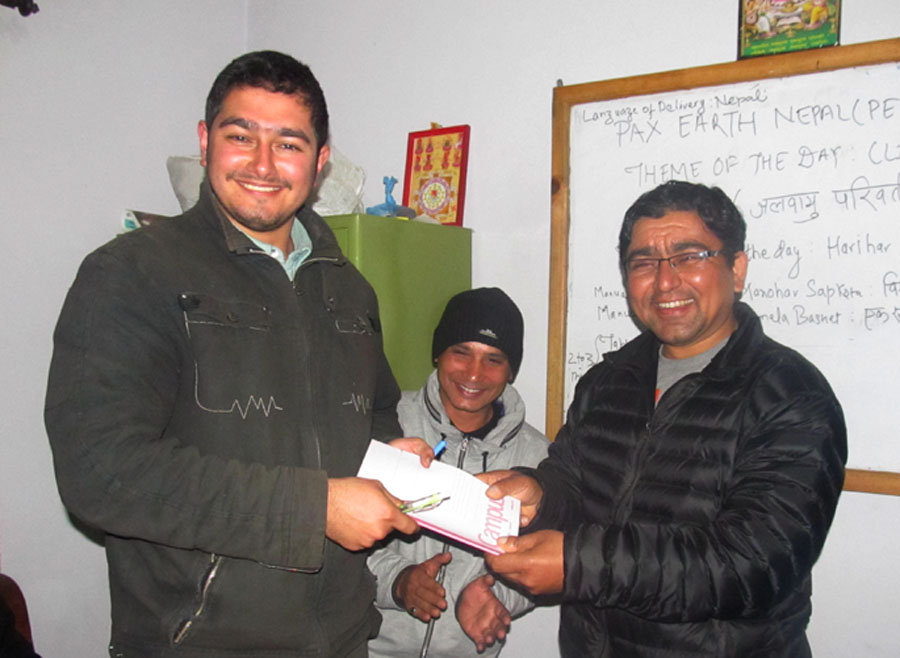 President Sujan Koirala heartily thanked all the speakers, evaluators, ballot counter and participants for their active participation. Last but not the least; he congratulated TMD Harihar for running the Toastmasters attractively and formally adjourned it.
List of the participants:
(1) Sujan Koirala, (2) Nilambar Badal, (3) Binod P. Mainali, (4) Bal Gopal Shrestha, (5) Laxman B. Pahari, (6) Harihar Sapkota, (7) Guna Raj Pyakurel, (8) Kamala Basnet, (9) Sachin Koirala, (10) Jamuna Siwakoti, (11) Ram Sharan Paudel, (12) Manohar Sapkota, (13) Peter Badal, (14) Binita Neupane, (15) Kapil Deuja, (16) Rajanee Tamang, (17) Akira Sahukhal and (18) Dev Raj Karki
Reported by PEN Secretariat!